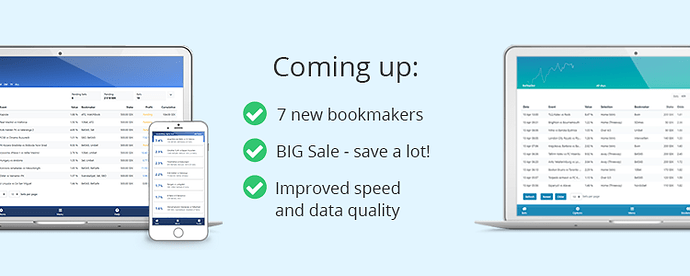 7 New bookmakers + BIG sale
Finally! Your most requested bookmakers including the top US bookmakers will be added next week, on Tuesday, February 8.
There will also be a sale on the release day! If you consider subscribing, then this is a perfect time.
Or go directly to read about the US release here.
 
Have a great Friday y'all!
/The RebelBetting team