Hello! I have start bankroll 2100, 500 bets i have -700€, bankroll to end soon…80% lost.
Can you post a screenshot of your settings and reports?
At the moment that sounds normal.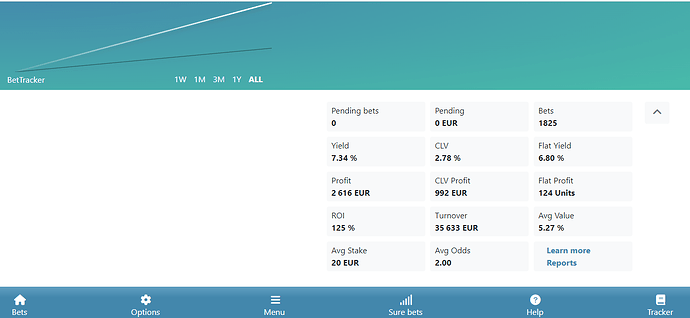 Rebelbetting working…I have free two weeks, and one month 49€/month. I use very much time, 8-12 hours per day. Then I stopped, because I want banned Bet365, Unibet and Betsson group. About one month 2500€ profit…sorry my english.
Great to see! Thanks for sharing your current result. Keep on betting and you´ll profit even more.