What kind of filter you use for best profit ? which sport you use ? for best results?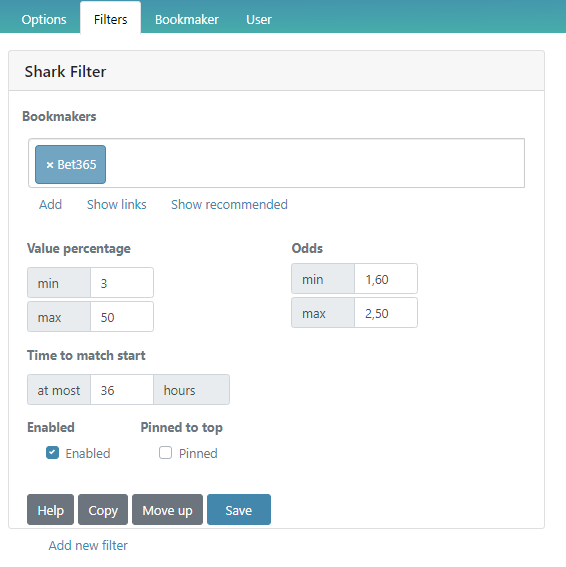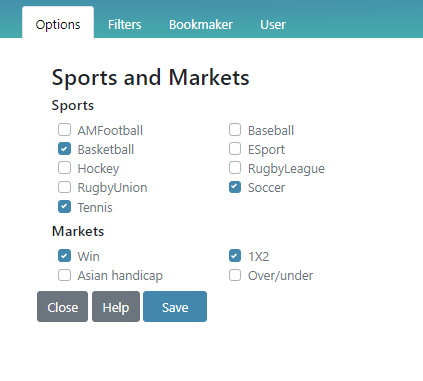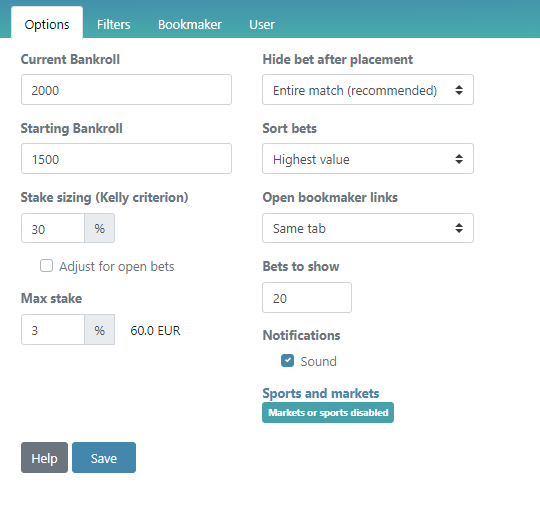 I tried all kind of options and looked what is profitable.
max stake 3% because I have less bets because I deleted Over/Under and Asian Handicap.
Too many bets and less profitable.
so less chance of getting limited on bet365 because I use just the best yield sports and options.
less bets and more profit. because I use now my whole bankroll for (win) and (threeway).
I made 30% in the first 5 days and 74% in first 3weeks.
overall I have over 340% in just 3 months
Just thought I would try and revive this topic just to see if anyone else has similar or other experiences.
Will definitely take on the one replies suggestions but extra experiences are always welcome

especially if they further validate each other
My experience is the opposite of above. AH and O/U are my most profitable markets


Is this for every sport? Do you do every bet that gets presented to you?