Hi there!
I've been using Rebelbettings value betting software now for the last 48 hours and these are the results i've been getting.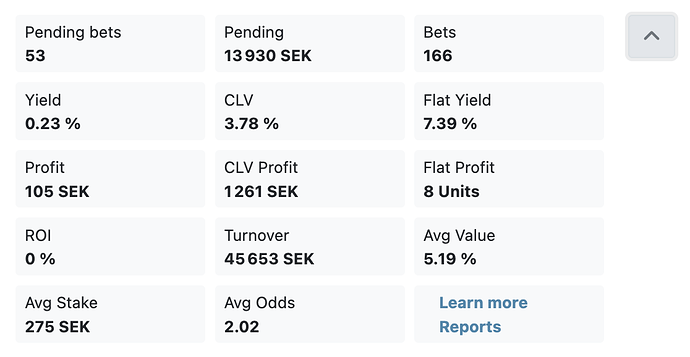 So far I have only been using two betting services, Bet365 and Svenskaspel. The sports I have been betting on are Football, basketball and Tennis with these settings: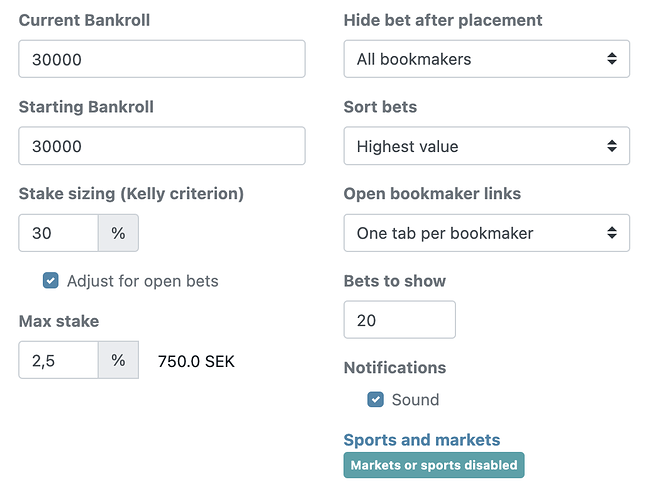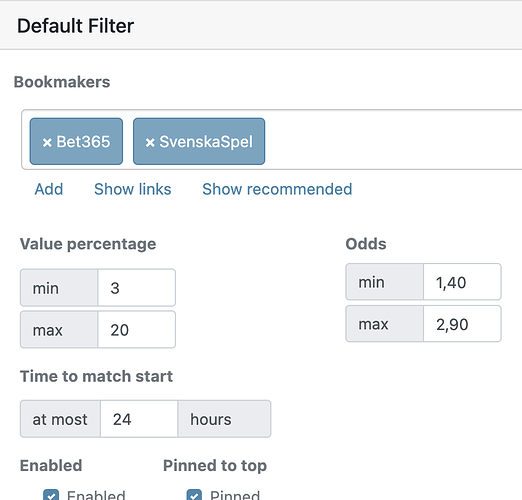 So far its only been a small sample, but I'll stick to the same strategy and settings for another couple of days before I eventually change something.