After updating to iOS 13 valuebetting web is no longer working. I have tried it from various mobile browsers; Safari, Chrome, Firefox, Edge. I have also cleared the browsers from all website data.
You are stuck with this screen: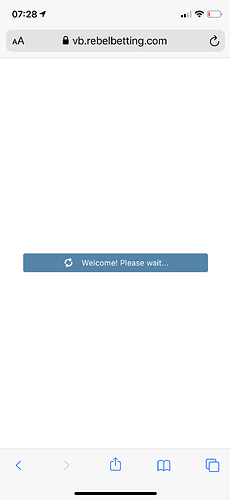 I have solved it temporary by running valuebetting on an older phone which is not updated to iOS 13.
Can you guys please have a look at it?
Thanks in advance