I purchased a Pro subscription thinking I would have hundreds if not thousands of bets to place each day, but I found out the number I get it's almost the same I got before. Mostly 20-35 in the morning and a few more through the day.
These are my filters: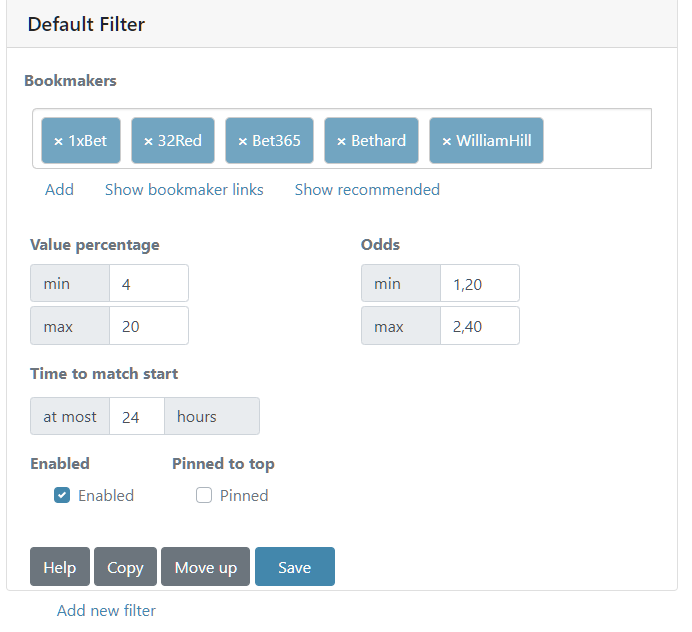 Almost all my bets are either 1xbet or bet365. Is there any other bookmaker that offers consistent value bets?