Hey Guys, new user here. Recently I have got into value betting with a bankroll of £1000 and placing lots of bets. However I'm kinda confused when to update my bankroll and what to put as 'current bankroll'. I semi-understand the 'adjust for open bets' button however I am not sure how often to update the current bankroll and the calculation to do so; currently I have been using this - Current Bankroll = Total Bankroll - Open bets + Cumulative Proft. I'm a bit confused on whether to add cumulative profit to the equation or not. Additionally when I update the bankroll often i.e. several times a day (note that 'adjust for open bets' is on) the suggested stake changes massively( from like £8 to £3), but when I update it once daily it does not.
Can anyone tell me if what I am doing is correct or not?
For reference these are the settings I'm working with…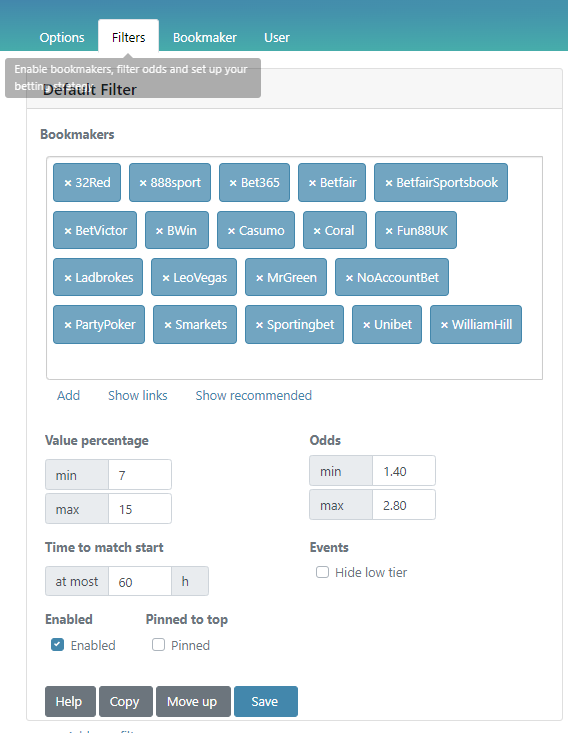 Kelly Criterion is 30% and Max Stake is 1.5%
I'm currently up just under 10% with 181 bets (yes, I know that isn't many). Is this variance normal or a bit risky?
Any help Appreciated