With about 70% of bet365 links the game doesn't exist.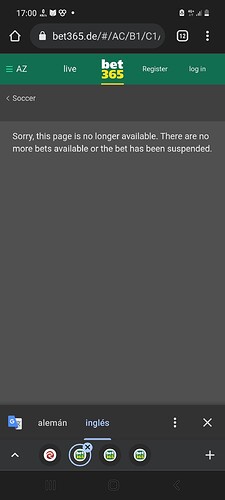 You guys know why that is?
Any tips are much appreciated.
Located in Germany, but tried other domains as well.
A few more questions I have are: what does U(3) mean if you can only bet on U(2.5) or U(3.5) and the same with 2.25 handicaps which also dont seem to exist.
Its probably just me and I am missing something important😅. Looking forward to hearing from you guys.