I'm doing Avg Stakes of 20 EUR now, what is your max bet % right now?
I'm at 1.5%, I often bet 3x (currently $99) on major market wagers.
Unibet is pulling out of the state of Iowa at the end of November, no loss.
Lol i placed 9k in a month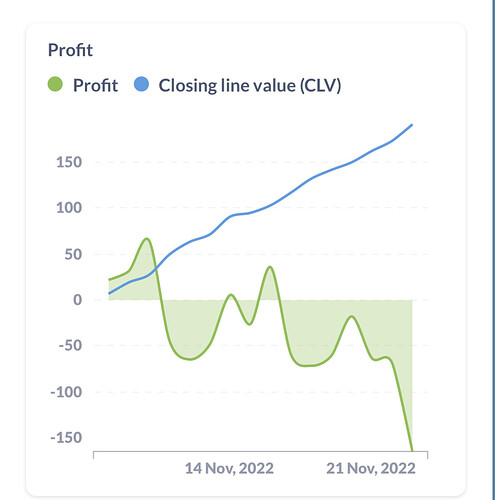 I am having a nightmare.
£165.00 down 2weeks in.
Placed around 1700 bets, so would have thought negative variance would have at least shown signs of evening up, but it just hasn't.
Can't just be negative variance, how are others results sooooo much better? I am only placing the bets the software suggests???