Today I have managed to reach 1000 bets after only 11 days since I started. The result I have to say are impressive so far and I am looking forward to continue and improve them!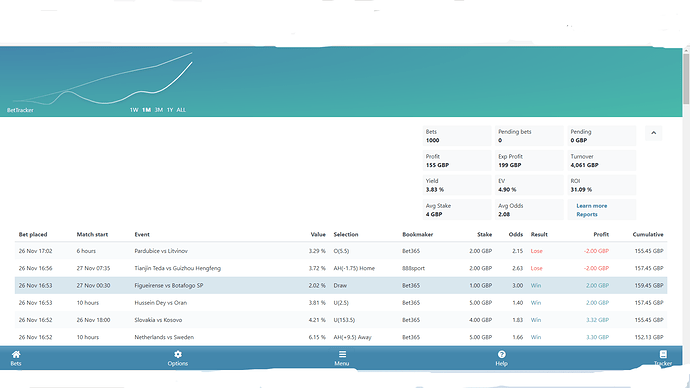 In terms of bookies I've got Bet365 with 552 bets, sportingbet with 172 bets, 888sport with 127 bets which are my major ones.
In terms of sport I've got football with 417 bets (+1.3% yield), basketball 216 bets (-2.4% yield), tennis 116 bets (13.4% yield), hockey 110 bets (9.3% yield), esport 91 bets (13.8% yield), AM football 47 bets (-6.4% yield).
Basketball and AM football seem to be the let down so far but I'm going to continue with both.
Will do another update at 2k bets to see how it goes.