Hello,
A short post from me after 7 months of playing (5 intense)
At first I played on crypto1xbit (mirror 1xbit in cryptocurrencies) it was nice, however the blocks started to appear so I gave up and came back to the old good bookmakers (bet365, 5dimes, unibet etc)
Now I will slowly start with sharpies - I have 10 years of experience in playing poker and 8 with bookmaking so variance is my middle name.
I have a question about the difference in CLV profit which I have in the window above the list of played matches and in the "Your betting report" tab - what is it due to?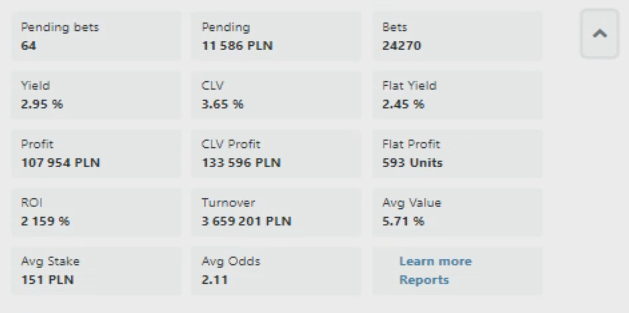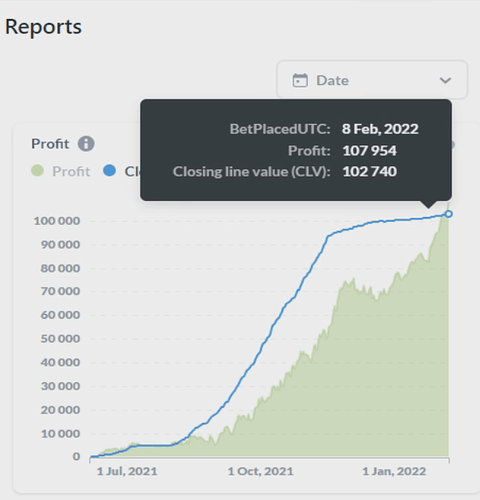 see you in 100k bets i will make another post
btw. guys please repair 888sport! its such a good book and not working atm!