Asian handicap betting is a very popular market to bet on and is one of many supported markets of RebelBetting. A handicap in betting means that the bookmaker has given a virtual advantage to one of the competitors.
First, check out the video to learn how Asian Handicap betting works: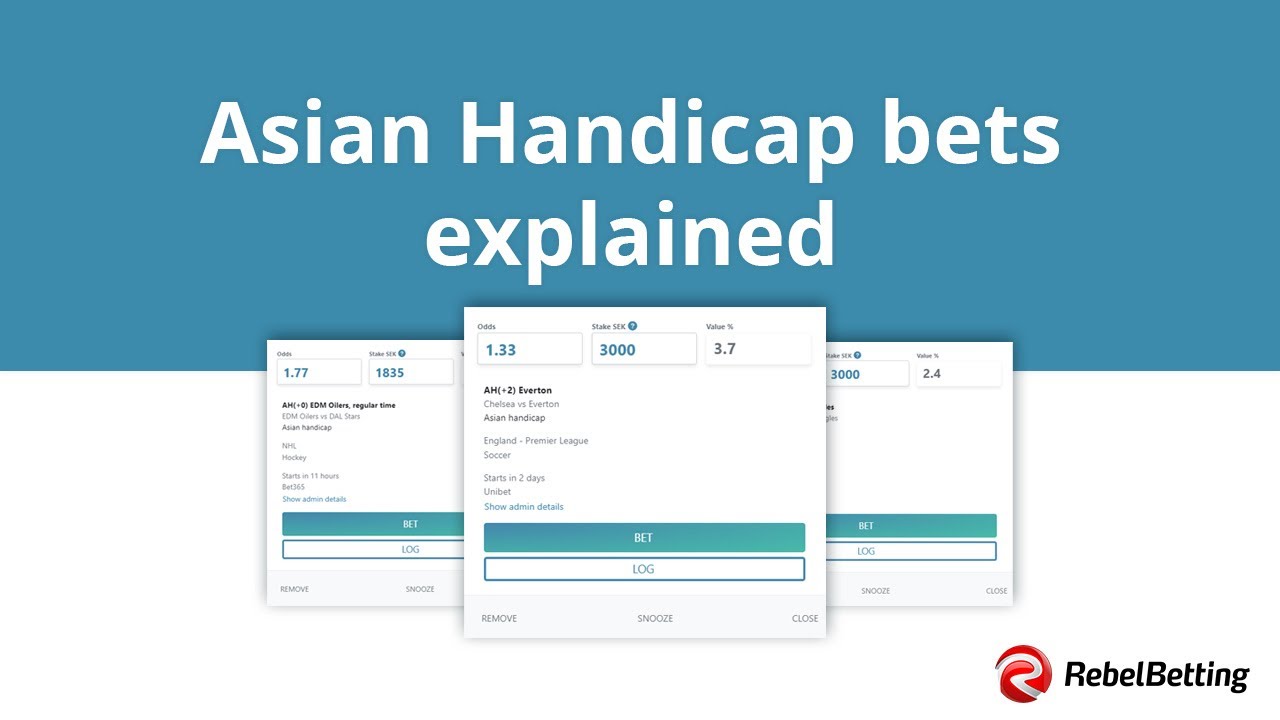 Want to learn more?
Read all about Asian handicap bets and see more outcome examples on the RebelBetting website: Asian Handicap betting - How AH bets work and what they mean
Fun facts about Asian Handicap betting
Asian Handicap betting was invented in the late 90s by Joe Lee, a Malaysian bookmaker. He wanted to eliminate the draw result and reduce the bookmaker's advantage. It has become increasingly popular since then and is now offered at many sportsbooks both online and offline.
After it was first introduced, Asian Handicap betting quickly became a popular type of wager. It spread throughout Asia, Europe, and ultimately the United States. This type of betting has now become one of the most-used forms of sports wagering in the world. In recent years, Asian Handicap betting has also been used in other sports that have traditionally used a point spread, such as basketball and baseball.