Hi.
Sometimes I load (just copy or via selenium) all data from Bet tracker for making some my own analysis and visualization (because Reports are awful).
But it is an annoying process with max 100 (actually 200

) bets per page. This time I had a genius idea going to HTML and force the max value to 1000. And I fucked up.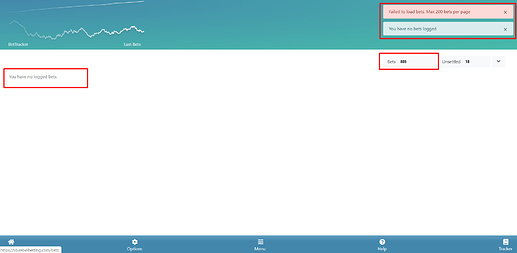 Reloading app, Logging out and deleting cookies doesn't fix it.
Are you store this variable on the back-end? How I can fix it?
Thanks.