I click the bet. and it can not navigate to the betting page in bet365.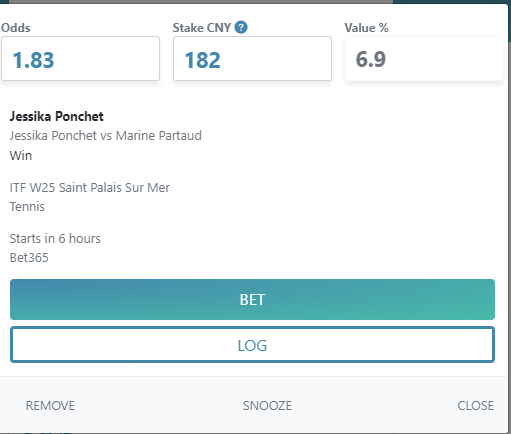 Tennis always like that. Football and basketball are ok.
For some bookmakers/sports we can't go straight to the event. We can only surf to the main website. I suggest you use the search function on Bet365 to locate the event, and then you find the market and odds manually.
Let me know if you have trouble finding the correct odds to bet on. Sometimes bookmakers are a bit inconsistent in naming the bet types/markets.