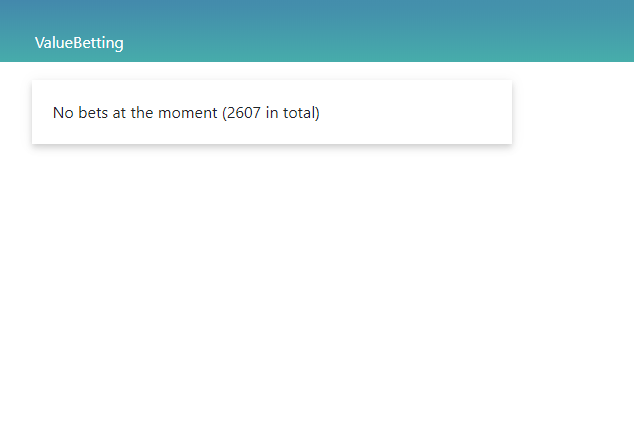 and My connection is fine
service still down.
Any one else got the same situation?
i had same issue couple a days ago, two days i didn't get any bets. Then i went to "options" and saw that all my settings had gone. Everything from bankroll and stake sizing to odds and value…all fields were marked "0". And even when i changed them back it didn't let me save for couple of times. Eventually got my settings back up, now all is fine.
So go ahead and check your "options" tab.
Thanks a lot I had already recoveied my bets now by using your solution.
BTW, to the team of rebelbetting, can you guys see this bug and fix it in the furture?
Hi! Thanks for reporting. We'll look into this and investigate further. Please also note that this is not our main support channel. Email support@rebelbetting.com for support inquiries. Thank you!
now I encountered another problem, after I can see the bets, now the currency is wrong which shows in the bets popup window (web version)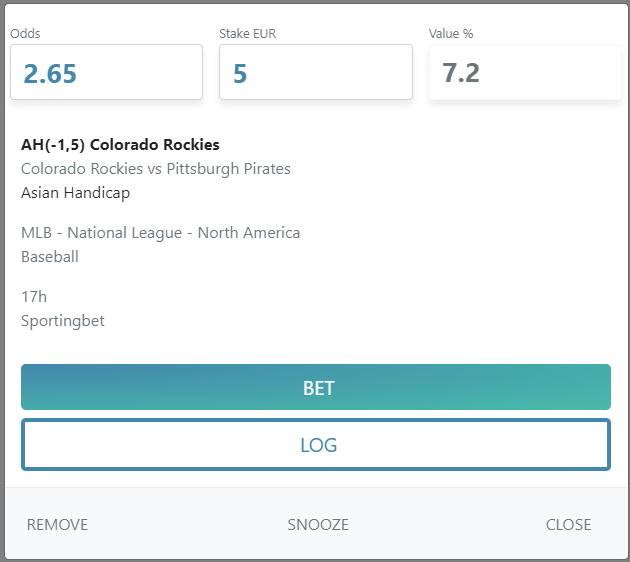 currency I set is USD, but in the bet window I got EUR, and also EUR in the BetTracker when I log new bet into it
@Eugene_Lu, it sounds like your base currency has been reset as well. Go to Options / User and change. We will try to see what happened and fix it.