I was wondering if Rebel can beat sharp bookmakers.
Does anyone have experiences and statistics about this?
with Betfair and/or Smarkets you will get an average of 10bets per week i would say. I had Pro version and i took it especially for sharp bookmakers and I've soon realized that is not worth it for me and the edge is very small…you will see a bet of 5/6% +EV once in a blue moon. Just to make it clear, it's VEEEEEEEEEEEEEEERY hard to make money using sharp bookmakers, nearly impossible. Sorry to ruin your dream
Thank you for your comment!
Just a monent ago, I tried to put Sportmarket in the filters: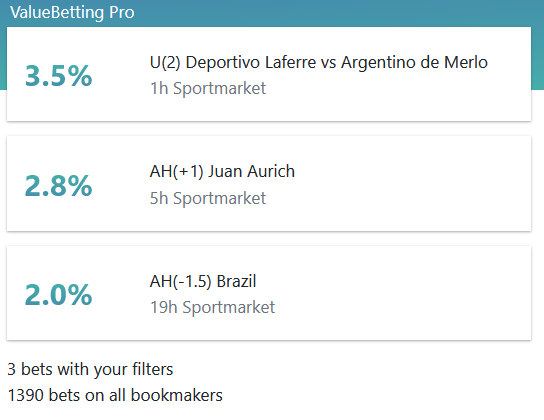 Would there be more bets on that site?
Thanks for sharing this!

What would you estimate, how many bets are offered each day at Sportmarket and at what value? Based on your experience

I think about 1-3 bets a day. and the value is 2% -8%.
over 10% may be found on the weekend.
i've never heard about sportmarket, are you betting from uk ?
No i am from Finland.
I think If u are from UK, you can't play on Sportmarket??
yes, i can not bet on sportmarket, is not available here…i checked on google
How about AsianConnect? I have heard that they accept UK players.
my staton sharps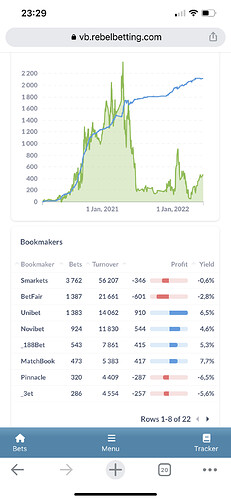 Just to clarify you can beat sharps but it is very difficult and you need much more bets than I have. down and up swings are shocking.
What about using sharp bookies for surebetting?
yeah that works but is difficult because odds changing very fast, less bet's available and most of them are middles anyway witch mean you don't have guaranteed profit every bet