How to place a Lay bet
The difference between a regular bet (also known as a back bet) and a lay bet, is that on a back bet you bet on a team/player to win. If you were to place a lay bet on the same team/player, you bet on that team/player not to win.
Check out the video below to learn how to profit on lay bets: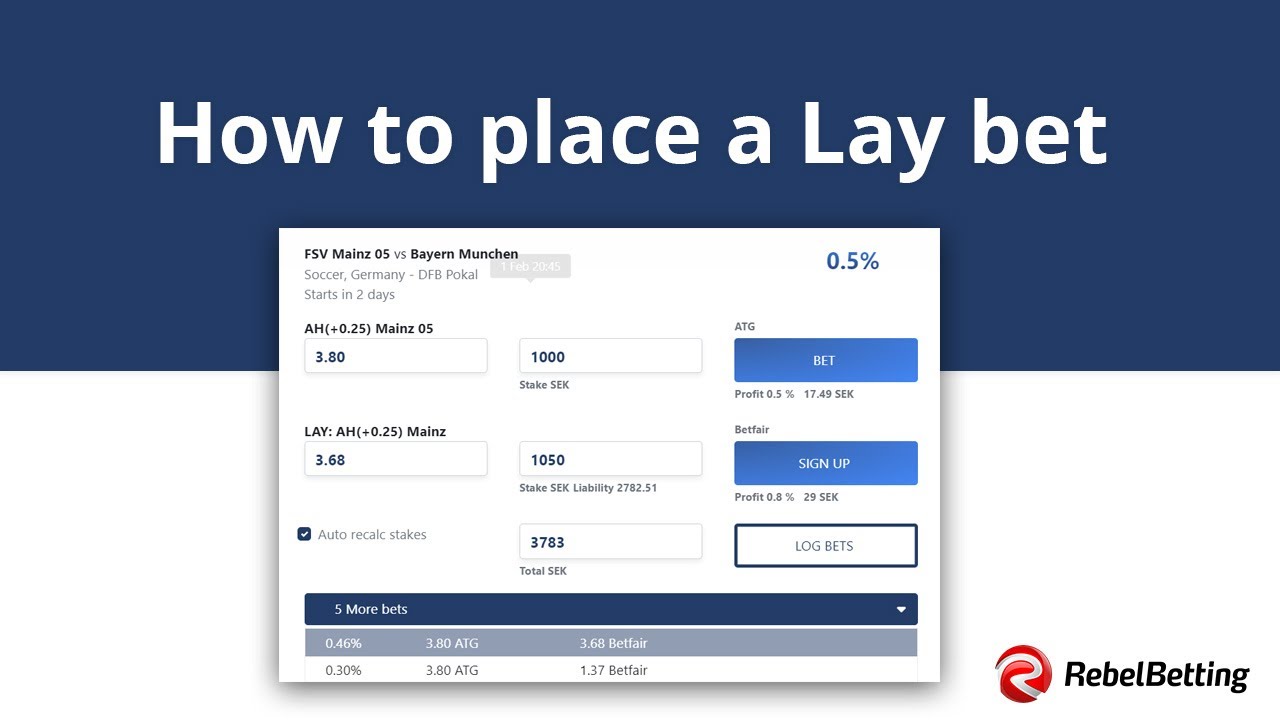 You can read more about Lay betting and see lay bet examples in the Ultimate Guide to sure betting.
P.S Make sure you also Join the RebelBetting Youtube channel for more videos and tutorials on how to become a successful sports bettor.