Hello i have used rebelbetting for almost 1 month now. And this is my reslut until now: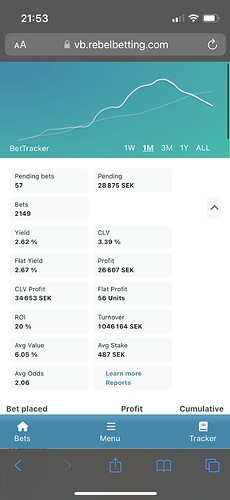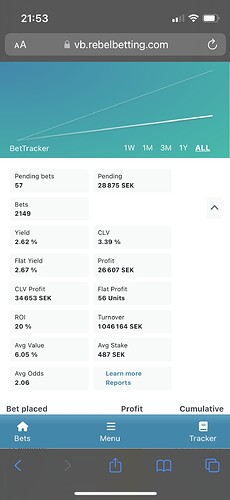 1€ ≈ 10 sek
I started of very good. And then it was ± for some days and now it has completely crashed since 27 oct. I had a profit of 5200€ but it has now dropped to 2600€ profit. Meaning i have lost 2600€ in just 5 days. The yield have dropped to under closing line value. This has resulted that i have changed the setting many times in a short period. I had 2% of max stake. Then 1%. Always 30% Kelly and hours until start 300 (as i have read on rebelbetting that they did not see a negative change in CLV). Right now in hope of a rise i have changed to 24h and max stake 1,5%.
This weeks graph: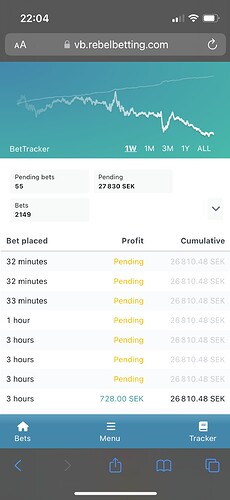 I had a bankroll of 10 000€ which is now down to 8 500€.
I would like some mental support and tips for my yield to increase again. I cant understand why the my results have dropped under CLV so much.
Thank you and every comment on this post is appreciating.