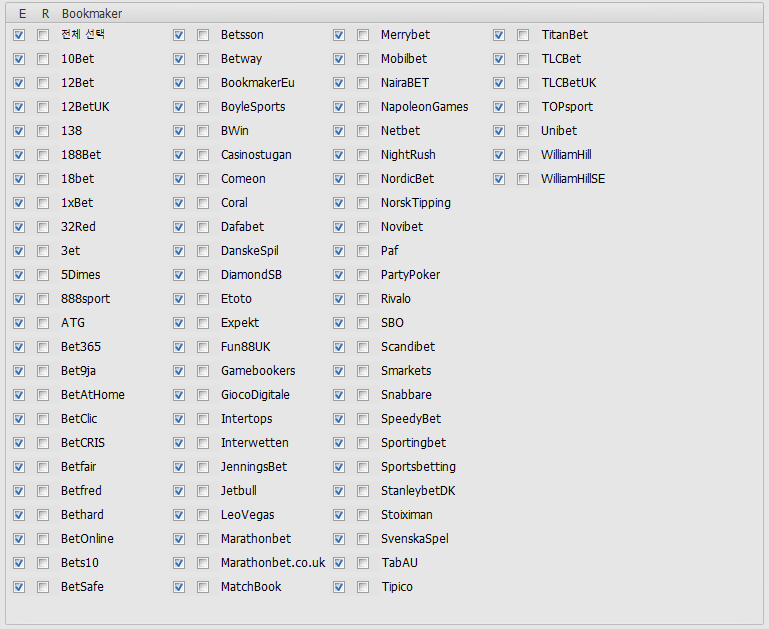 Hello
I can't speak English, so I write with translators.
Program use is first day
I keep getting errors
A timeout error occurs.
And does it matter if I choose a booker that is not supported by My Country?
I use 1xbet and dafabet. Can I bet the value bet from another booker on 1xbet or dafabet? Using a translator can be a bit difficult. Sorry.