Hi. I've noticed some seeming inaccuracies with the value %, especially on higher odds. Here's one from just now: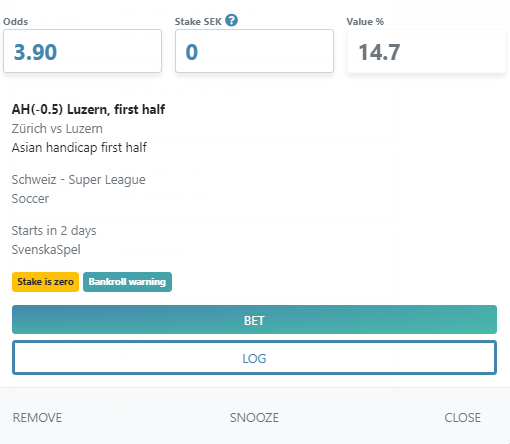 It says 14.7% value, which would be outrageously good. Yet, when I go on oddsportal and compare the odds, it just does not seem accurate. If I were to bet on rebel's recommended line, and then on the highest odds of the opposite (Pinnacle), I would get a combined payout of only 99.18%. And this seems to be a frequent issue with higher odds. Almost every time the value% goes above 10%, the odds are also very high (typically 5.0>), and the return for betting on both options is below 100%. It also seems to happen a lot with draws on 1x2 bets (super-high value, but barely or not even good enough to make an arb).
Am I right in pointing this out or is there something I'm overlooking?