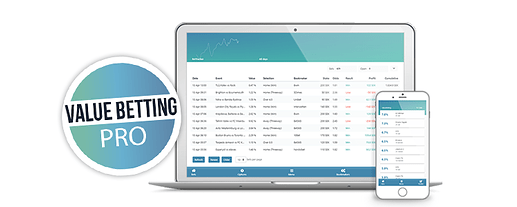 Today we launch a new ValueBetting subscription plan, ValueBetting Pro. For you that want to maximize your profit.
ValueBetting Pro:
Double the number of value bets
Bet on sharp bookmakers, exchanges and bet brokers
A new sharp bookmaker added as a source of truth
And a bunch of smaller improvements requested by members
If you are new and curious to start value betting, now is a great time to subscribe. Sign up to ValueBetting Pro now and get 2 extra weeks for free! Act fast - this offer only lasts a few days.

Already have a ValueBetting subscription?
Check your mail inbox for more information, contact support via our website chat or email us directly.