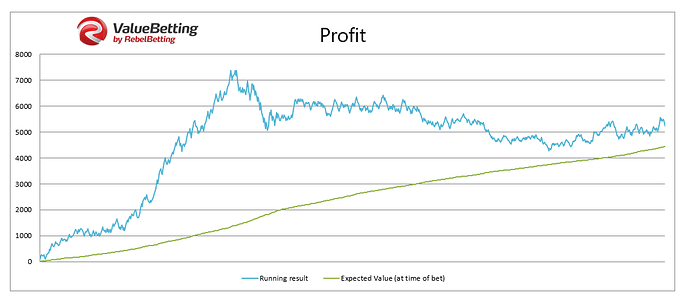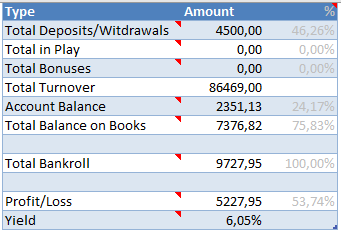 After 2 months of valuebetting using Rebelbetting software I can say that I am pleased with the results!
Over 100% profit on initial bankroll and a hell of a ride

Since this was October-November 2018 I have actually forgotten what settings I where using. But some things I remember is that I used Kelly 30%, max stake 2%, bet on everything above 3% value, and odds between 1,6-3,1.
My by far most profitable bookie was Bet365 and soon there after Leovegas.
The graph and stats above shows the results from all my 900 bets during the 2 month period!
As u can see, my profitcurve (the blue one) went bananas in the start but the EV eventually caught up on me. It was a fun ride, and I am sure I will get back to the valuebetting within a short while.