So I've started value betting one week ago and my favorite bookmaker was WilliamHill. Surprisingly they had so many overpriced odds (especially in Ice Hockey). My average bet was with ~7% value.
So I started betting with stakes up to 10€. I made profit 91,34€.
Today I've got this message: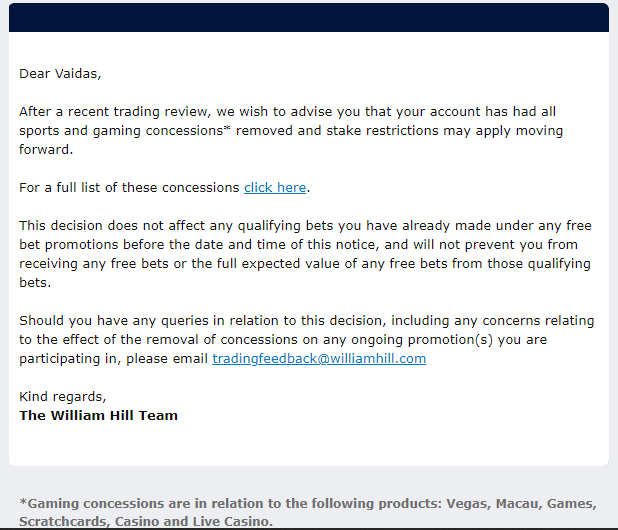 I was completely aware that they quickly limit winning players, but I was surprised to be limited so fast, only ~90€ profit and you're out haha…
What is your experience with WilliamHill ?
If you got limited, what other bookmakers are the best for you ?
I was thinking to create another account with my friend's ID, but probably it's not worth it. Probably they give you maximum one month to bet and you're out again.