Could you tell us your betting filters? How many bets do you make per day?
Hey Chachar,
Yes im from Canada. I usualy bet from 9a.m to 11am, 2p.m to 4p.m and before going to bed. I live in the Eastern time zone(GMT-4)
5500 bets update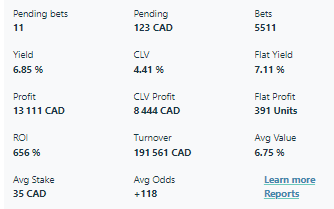 So it happened, I did not profit after 500 bets. I cant complaint im still way over EV.
Its been a long time since my last update. I took july, august and september off. The last month and a half wasnt great, I only made 300$ in profit and im 1100$ under EV after 2000 bets.
Im still over my ev overall but its sucks to not even cover the subscription cost.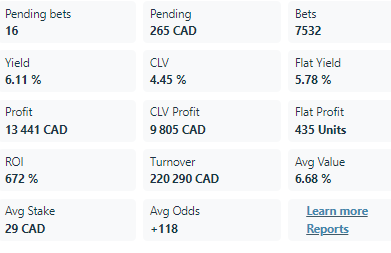 Just wanted to say I appreciate your posts

thanks for sharing your journey with us