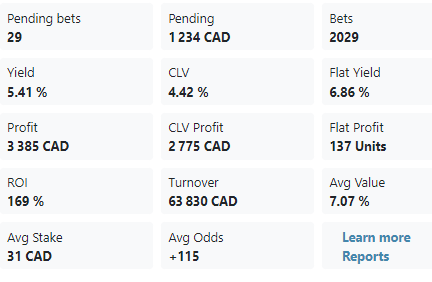 This is my 1st try at value betting, I have to say its a lot more fun than arbing.
I really like RebelBetting but there is a lot of sportsbooks available in my area(Canada) that are not on this site.
My settings are pretty standard :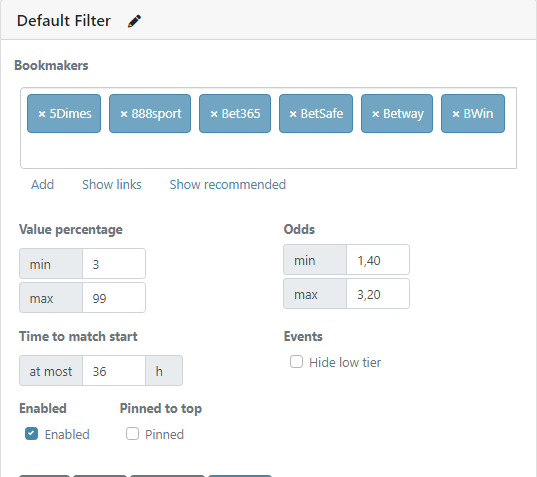 After 1000 bets I switch to flat betting. I dont know if I have the optimal strategy maybe I should place more bets even if it will lower my CLV.
I have seen many different opinions on whether there is more value placing bets in advance or closer to game start what is the best option?