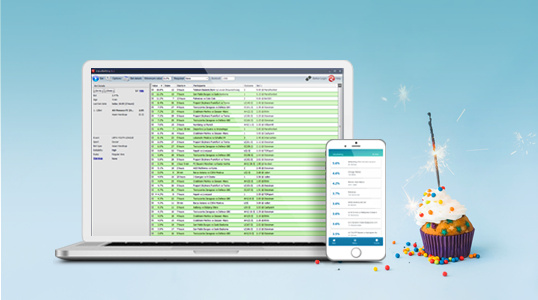 One year with ValueBetting
One year has passed since ValueBetting was released. Thanks for your support throughout the year, outsmarting the bookmakers and making money on sports.
Some statistics from the ValueBetting community
A whopping quarter of a million bets have been placed the last two months alone.
Average yield - profit per euro staked - is currently 3.0%
10 customers have earned more than €4000 per month (often for several months in a row)
Almost made Bet365 go bankrupt (not really, but wouldn't that be something! )
More statistics will be published in the following weeks and months.
Join the community
Join your value betting friends and try the easiest way to make money on sports. Subscribe here!
P.S If you're curious to see what others have to say about ValueBetting, feel free to ask people in the community and check out more testimonials on our website.
" I love this type of platform where there is the possibility of making risk-controlled investments that give long-term returns. " - Agostino, Italy, October 2019