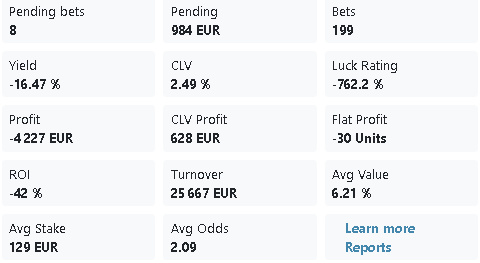 Mainly Bet365 and some bets on Unibet too, countles 90+ beaters and crazy shit…
What sports are u betting?
Got similar results after 500 bets, I can only use Bet365 and Unibet because are the only books available in Italy, but 50% of my capital is gone.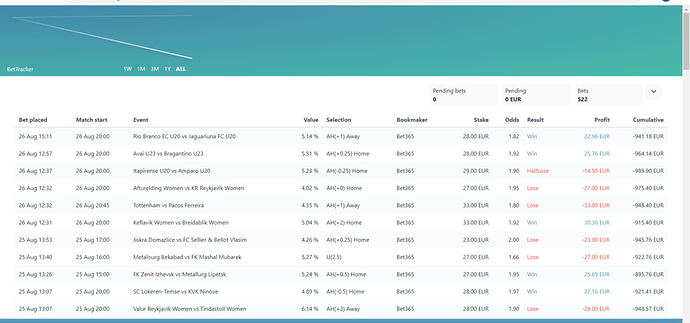 Whats yours settings are?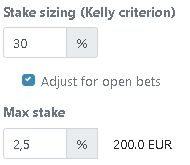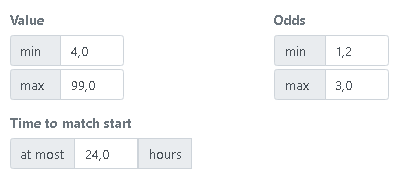 Thanks.
Max stake is pretty high. Try to 1% and at least 2000+ bets.


Try this for a while and tell me how it goes:
-Bet on soccer unders min edge 4 and max time 12. Odds from 1.75-2.3
This is only one of my strategies. I have almost 10 different tested presets for sport and markets. So far they are working very well.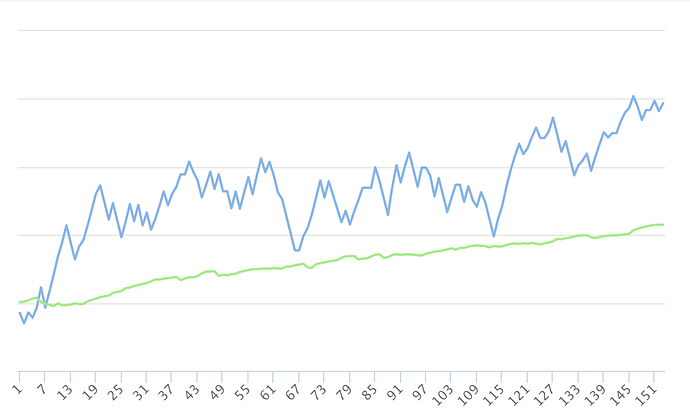 Over performing after 151 bets. Obviously this is not a big sample, but trust me, I have compared and analyzed thousand of bets to get my presets. Hope this work for u

You means bet under score, bro ? Example Under 2.5, 1.5 ?
My luck turned this weekend, lets keep it going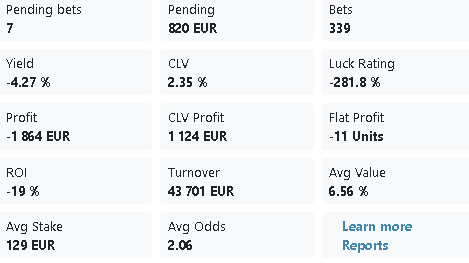 500 bets done, lets see how it looks after 1000!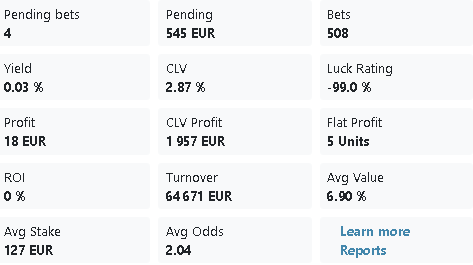 Hi again,
How's it going so far?

Any nice profit yet? I'm Just curious!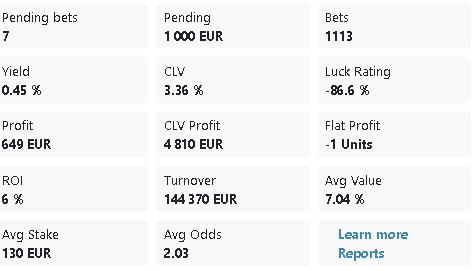 Been having problems with bet365 so pretty low volume, My last 3 accounts have lasted 2-3 days each so I will switch to SBTECH now.
rough run mate… nice avg stake tho!

those bet365 accounts you are talking about… were you using the same computer and internet connection on all of those? just curious because im about to have to do the same. thanks in advance

Im using same phone and booting my ip before I change to a new account. I think it just doenst help me enough because they probably recognise my betting patterns and "high" stakes to low level leagues.
Sure this is correct, but I think ur a good forecaster,
But for me I also try to play 10 minutes games with a tough clubs, the two most be up and running an playing 0:0 that can easily go through, 10 minutes no goal with a high stake is a good deal. Let give a try to this odds betting in football.
Hey there
The "max value"-value of 99 caught my attention. I would not set this value to high. One may wonder why not, the higher the better. But in practice you might end up betting on false value. If things are too good to be true, they often are not true.
Try a lower value of around 20 and see whether your outcome gets more stable.
Please kindly send me ur betting code to try I am new here thanks.
Am interested in Brazilian games and Italians please kindly assist.