Lately, I've been seeing lot of these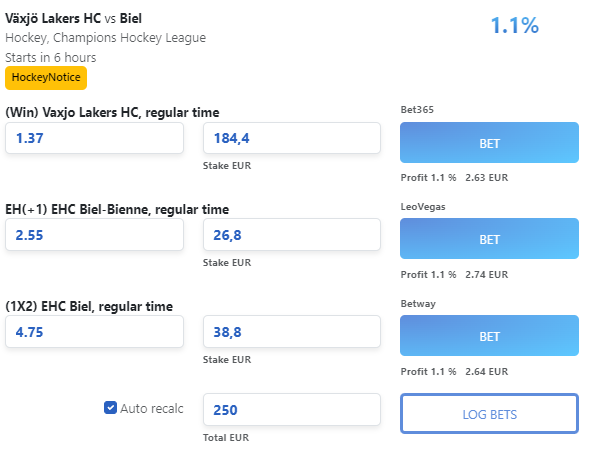 Here, the (Win) Vaxjo Lakers HC, regular time is the Money Line. So it's not a sure bet.
Also a development idea: You could consider adding liquidity information when sure bets involve betting exchanges (like some of your competitors do).
Thanks in advance.