Hello All. I've not been value betting for a long time but I am approaching 1600 bets now but I think I might have balls'd it up already?
It's day 19, 1576 bets made, ROI is -33.94%. I have made it into profit area twice (not much & very short lived) but it's looking like one way traffic. I know it's a long game but is there an average number of bets point where one might (in theory) meets the Exp Profit point? That is of course assuming my setting pass muster…. I have changed them a little but not by much, they are:
Stake size 30%
Max stake 2%
Value 1.2-50
Odds 1.1-3
Any idea where I might have gone wrong? Have run up a fairly high turnover but the Exp Profit is going one way but the BR is going the other. Paste below
Thank you for adding the Reports section to the Web version

.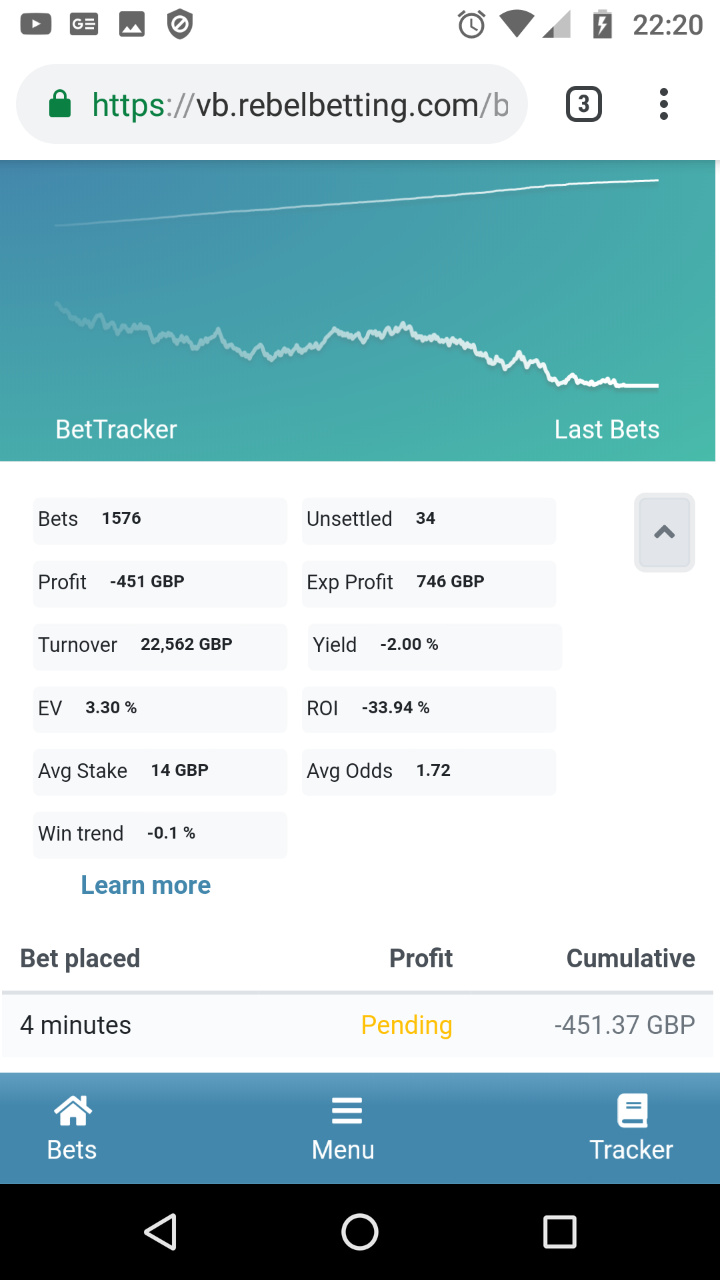 Thanks
James