Hello All,
I am new on RebelBetting, but I have some experience with betting on sports.
I have selected the bookies which I can access (Belgium).
I can bet on almost all sure bets that RebelBetting recommends me but it keeps suggesting me to bet no draw options on ladbrokes (ladbrokes does not have this option).
Does anyone know how I can place bets like this on ladbrokes?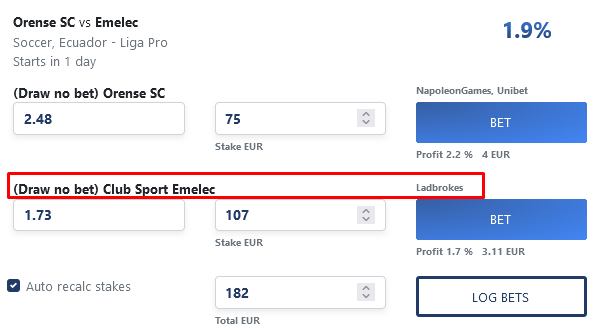 Kind regards,