Using the Valuebetting desktop program, Unibet autosurf doesn't work properly for me. The site loads on the window/browser, and auto logs me in, but the event/betting page doesn't appear. Hopefully this shows in the image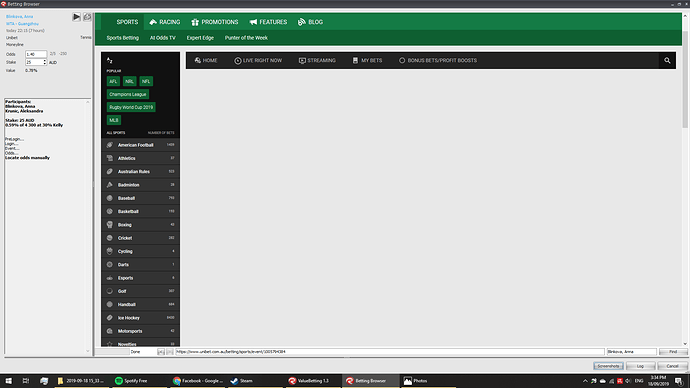 I can still use Unibet with the "open page in external browser" button, but it's a bit of a pain.
Haven't seen anyone else mention this so it might be a problem at my end, but i don't know what it is…
Other sites work fine with autosurf (Bet365, TABAU, Betfair mainly)
Any help would be appreciated.