Hello Everyone,
This is Michael from Syd Australia, I am new to value betting, I have created the trial account and so far have put around 150 bets, and I have found a few questions: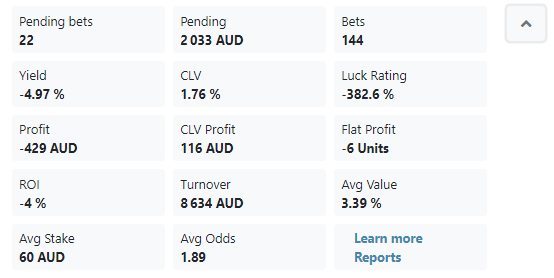 1: I have selected 3 bookmakers available in Australia (Bet365, LadbrokersAU, TabAU), but all my bets are come from Bet365, is this normal?
2: I am just interested in how will you get banned? particular for Bet365? hit a certain amount of profit or they will ban you by putting too many bets per day?
3: I notice the betting exchange (such as Betfair) is only available for ValueBetting Pro, is it still worth it? if it is profitable, how much effect you will have to put in?
Much appreciated for the respond.