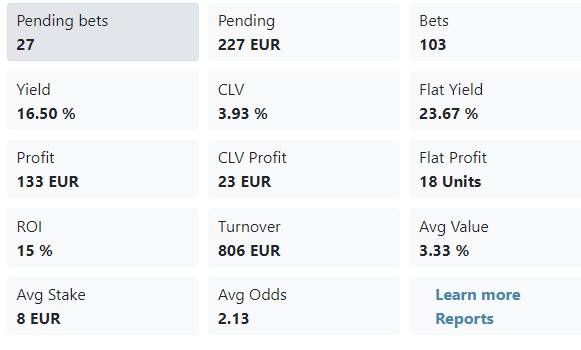 So this starting photo was taken just after buying the Pro version (there is my free trial progress already witch I did for a week before changing to the pro).
Started with little more than 900 euro bank roll.
Goal is to get at least 50 bets on mon-thu, and trying to get more than 100 fri-sun.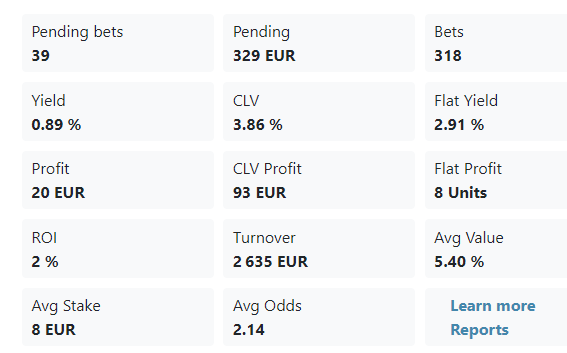 So results from Saturday morning, few days in has been slow downswing all the way through.
Hope the luck turns!
I'll update on monday how the weekend went.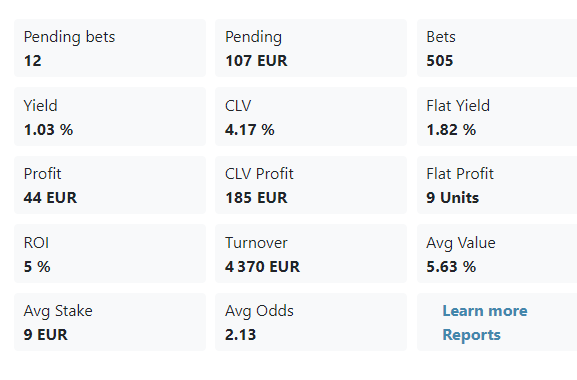 Yeah, so nothing crazy…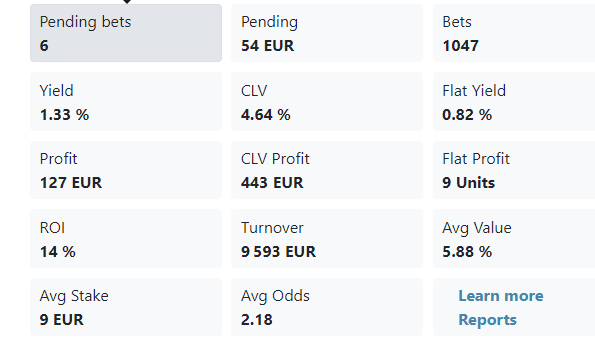 So yeah week has gone by and 1000 bet mark has been broken. Results still not were we want but gotta keep going!
This is great thanks. I have been limited an almost all bookies. Have you placed any with smarkets how are you finding them? Are the odds up to date with the exchange?
I haven't used smarkets yet, maybe in the future.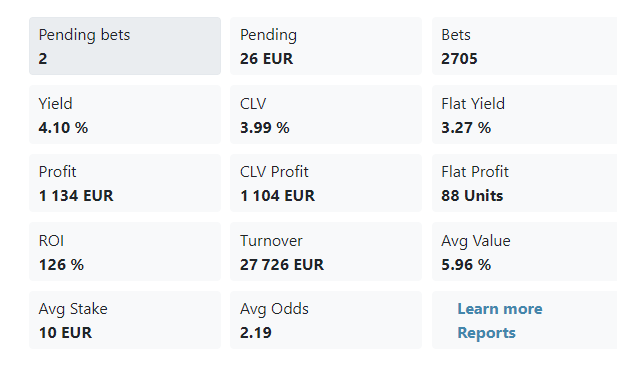 So these are results from past two weeks, last weekend was great brought us to the clv profit line.
It's been good after rocky start, but let's see how it continues

It's been while since I updated this page but here it is. It has been very good I must say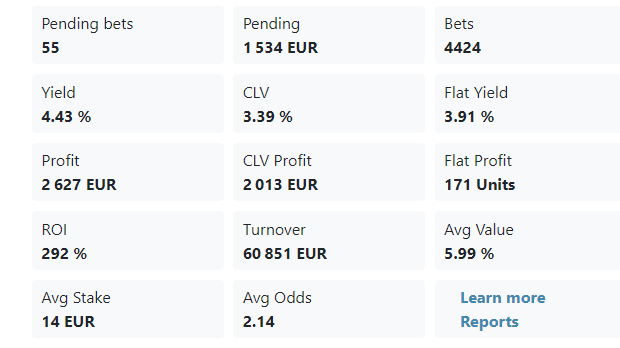 Thing that must be said is that I've been limited on probably about 5 bet365 accounts so that has been little pain in the ass, but all worth it in the end though.
Hi! Very nice results . Congrats! Can you please post a picture with the settings you use ? ( kelly criterion percent formula , max odds etc ? Much appreciated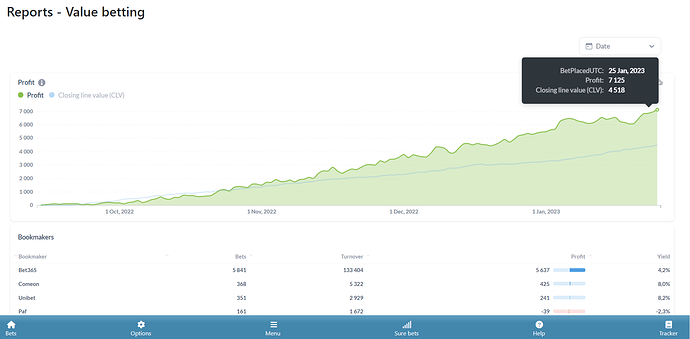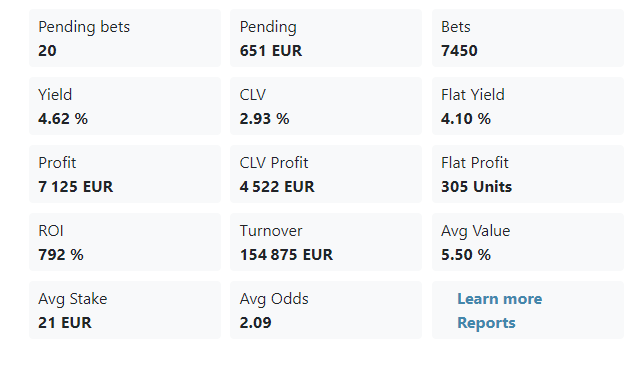 So here is update to this page. It's true that when it's going well not many update their results.
At this point the ammount of accounts that I have gotten limited in is stupid, some are getting limited in a week and some in a month. It really is a bit of a hustle to gather accounts to bet in. But nothing comes free u have to do some hustling too on this front.
But really good results

How many bet365 account did you go through? They restricted 2 accounts within 500 bets for me
I mean MANY but the point is that some get restricted after 200-300 bets and some last much longer.
What's your experience betting on the exchanges where sometimes odds are much higher compared to the bookies? (like 10%+ value)
Amazing!! Almost 10k bets in 6 or 7 months. How do you deal with variance? Or in any moment you thought you were done?