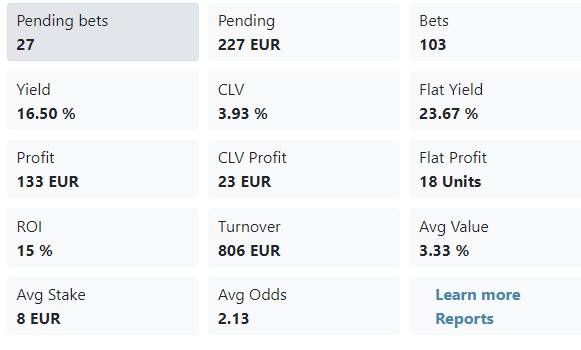 So this starting photo was taken just after buying the Pro version (there is my free trial progress already witch I did for a week before changing to the pro).
Started with little more than 900 euro bank roll.
Goal is to get at least 50 bets on mon-thu, and trying to get more than 100 fri-sun.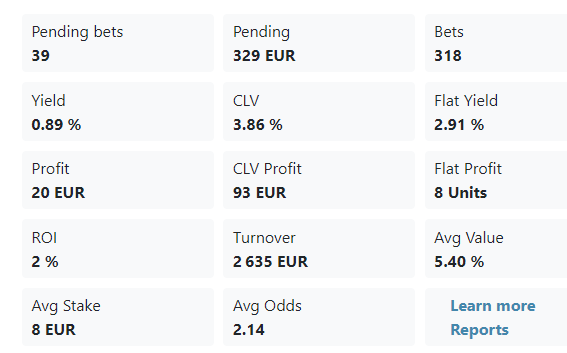 So results from Saturday morning, few days in has been slow downswing all the way through.
Hope the luck turns!
I'll update on monday how the weekend went.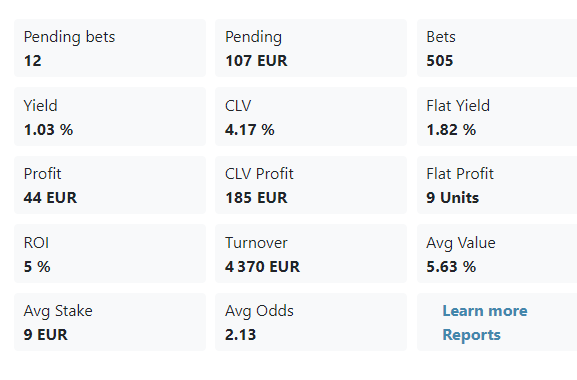 Yeah, so nothing crazy…