I'm sorry for the problems I've written using translate first.
desktop program is really problematic I'll show you with pictures.

here have different start times for the same match

I set the max ratio as 1.90.
the program persistently gives me over 1.90

I live in Istanbul and I could not solve the time problem of the program.
this time, the program gives me 30 minutes to start the match 1 and a half hours later.
I hope the web part of the notification feature in a short time and I get rid of this program.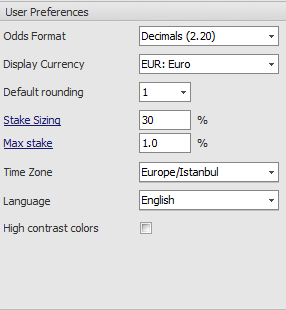 settings I use
the downside is that no one really cared to solve these problems.
please wait we are trying to solve the problem all I hear is this sentence