I started using the VB Starter package few days ago. I mostly use the default settings , with 3 soft bookies. I really would like to test the software with Betfair too, but Pro software version seems unaffordable at the moment.
This is the current situation after around 100 bets: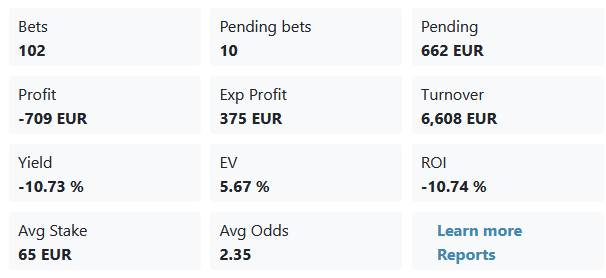 I will report back after 500 bets, 1000 bets and if the results are positive i will keep subscribing and updating.