just over 1000 bets on VB Starter including two trial weeks. here is the result.
Not bad,keep moving!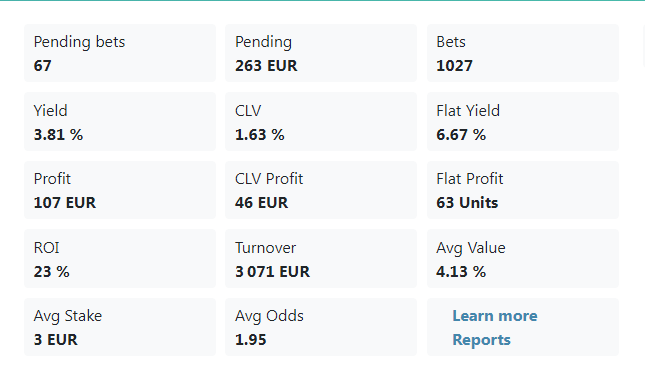 Congratulations on your good start! Keep up the good job betting.

Great result.
I am also in Germany and. here are my results after 2000 bets with Pro version.
I am very happy.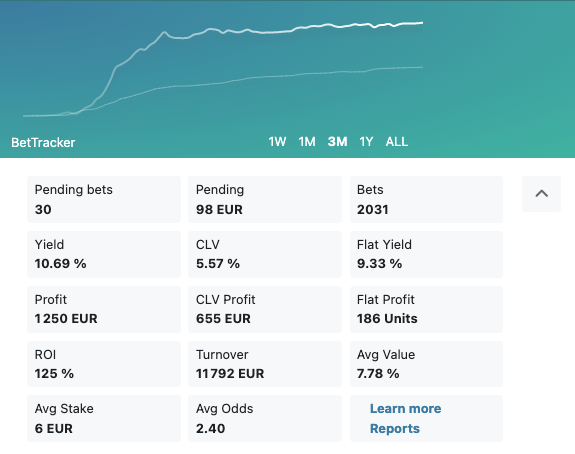 it would be nice to post the betting history to look at the tips with which percentage you hit the most
Can you Show your settings as im also German but keep loosiing