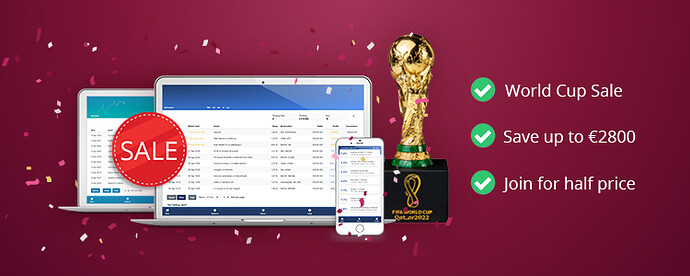 World Cup Sale starts now
For the next couple of days, we're having a World Cup Sale. Subscribe to any of our longer plans for half price. This is a great chance to get extra value for your money.
This offer is for all customers – new, existing and former subscribers.
And yeah, we know that you're probably getting your inbox flooded with Black Friday/week/month offers right now. But if you were to get only one deal - this is it. It's an offer you can't (and shouldn't) miss!