from what bookie you took most values ?
At the moment probably Betsafe or Veikkaus
betsafe there is not alot of values at me maybe 5-10 per day.
Veikkaus is not for my country

Pretty bad downswing at the moment… Went from 10800 in profit to just 9200 in two days.
Guess I have to lose sometimes too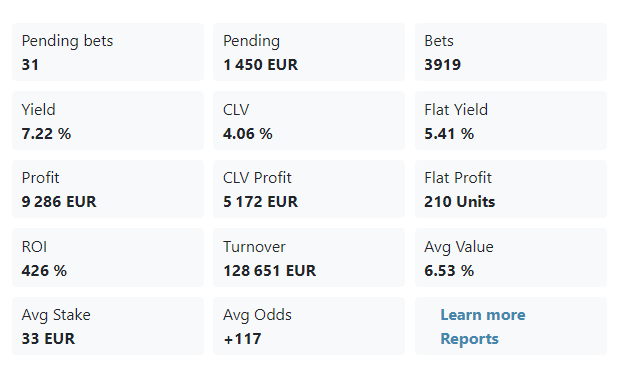 not only one… also here went from 1300 profit to 880
Update 13.4.22

on what bookies you do so much bets ?
Nice profit Man!! Any sharp yet?
How much profit have you made from Bet365? Are you limited on bet365 yet?
7487€, and yes I'm limited
Update 11.5.2022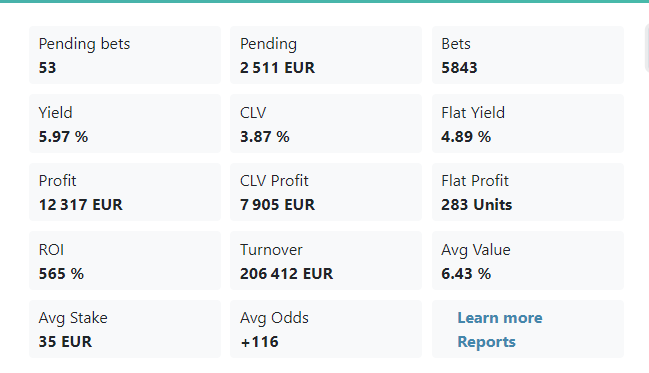 Which bookmakers are you having most success on?
Bet365, Unibet and clones, Betsafe and clones
I've changed time to match start to 24 hours, and on weekends 8 hours
Update 31.5.2022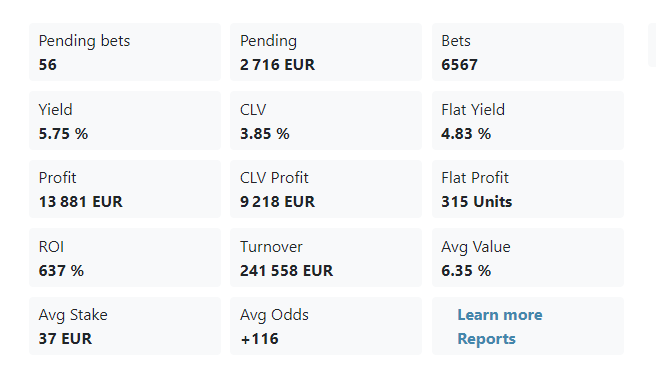 What's your settings for that?