Funny how our results are so different even though you take higher value.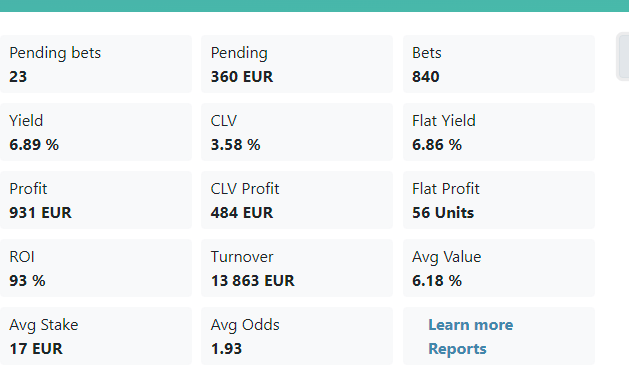 I'm probably also quitting at the end of my subscription as I don't think my third and last bet365 acc will survive any longer.
You should post a screenshot of your reports. Curious to see which bookie/sports etc you're betting on the most.