Hi JAZ,
your results are unusually poor. There will be downswings but your results seems exceptionally poor…
Do you bet from a phone or a computer?
How many bets would you say that you placed during the "downswing" (marked in purple)?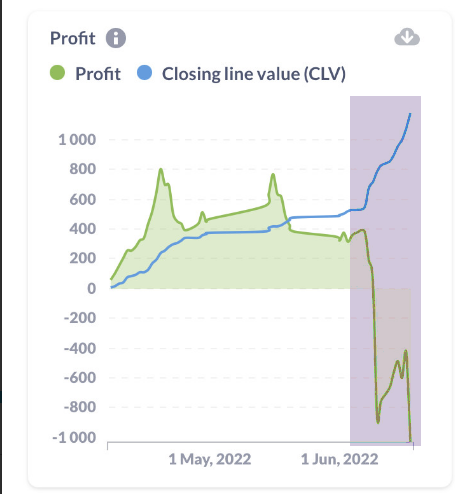 What is the setting on "Hide Bet after Placement"?