Hi All
I know value betting is the long game and I have no way placed enough bets yet however I don't know if my settings are quite right and would like some opinion if possible as it seems to me I am getting way more losers than winners.
2 weeks in and I'm already down £112. I'm coming from matched betting so am already stake restricted on a few accounts but do still have a good selection healthy.
below are my results and current settings.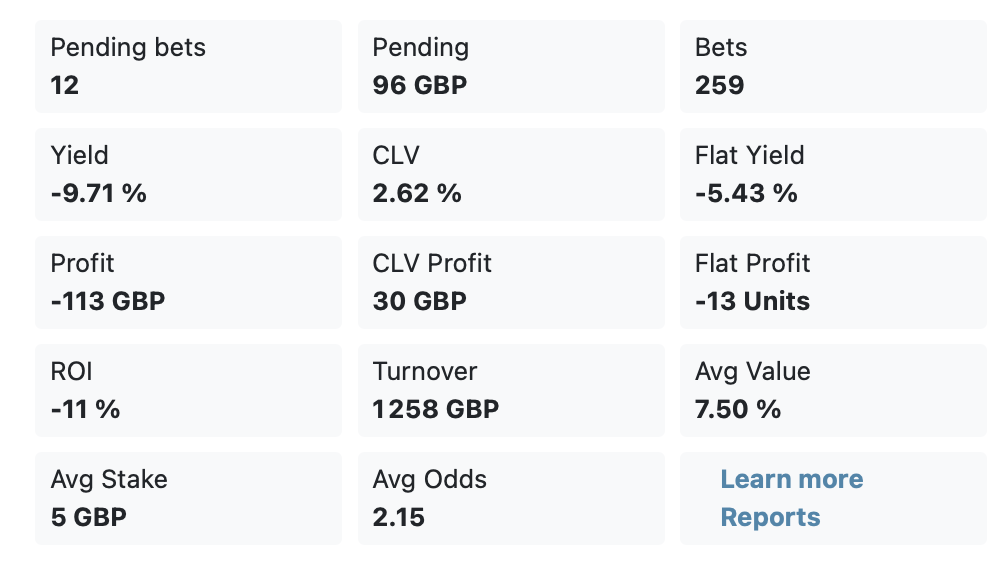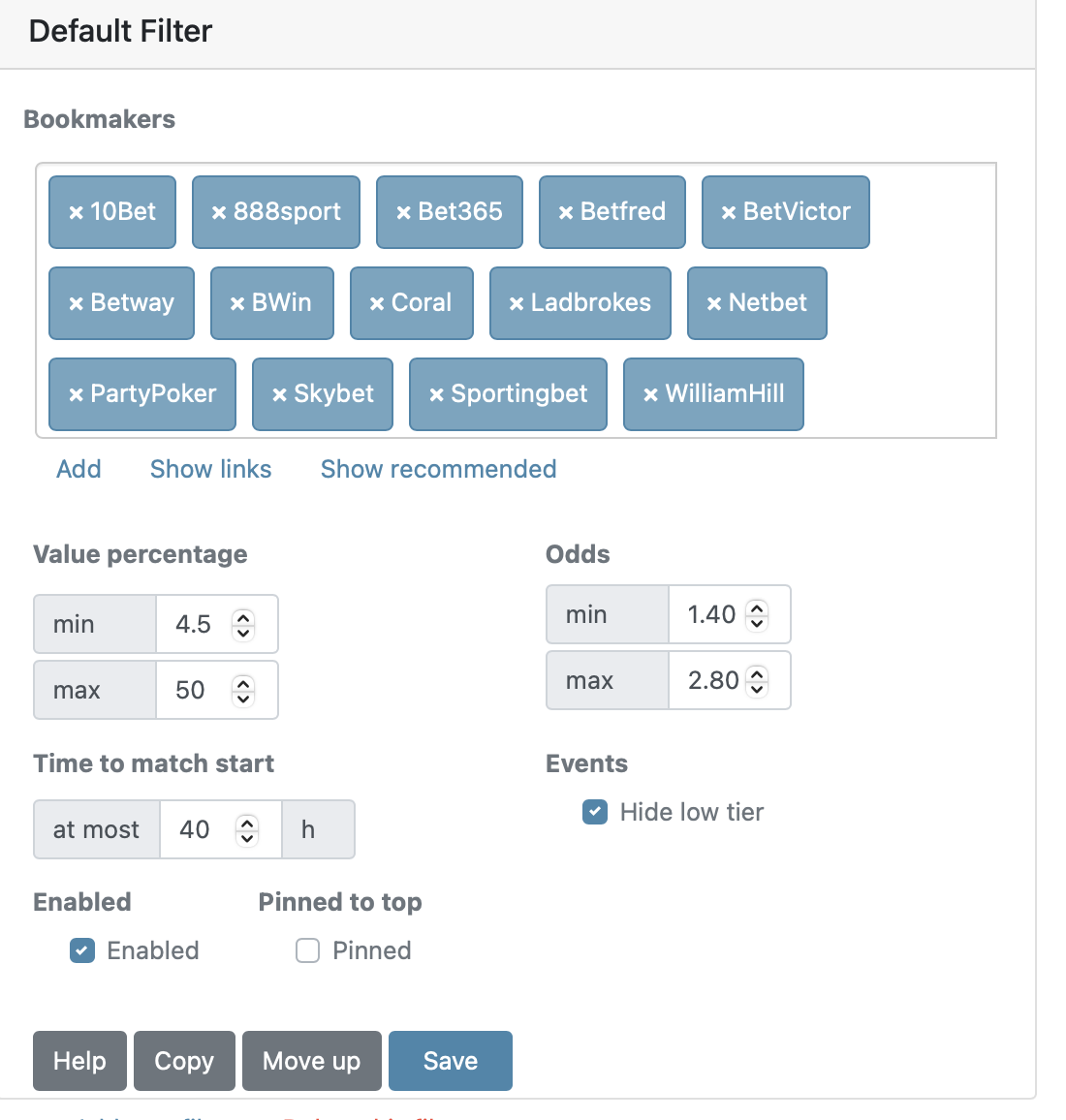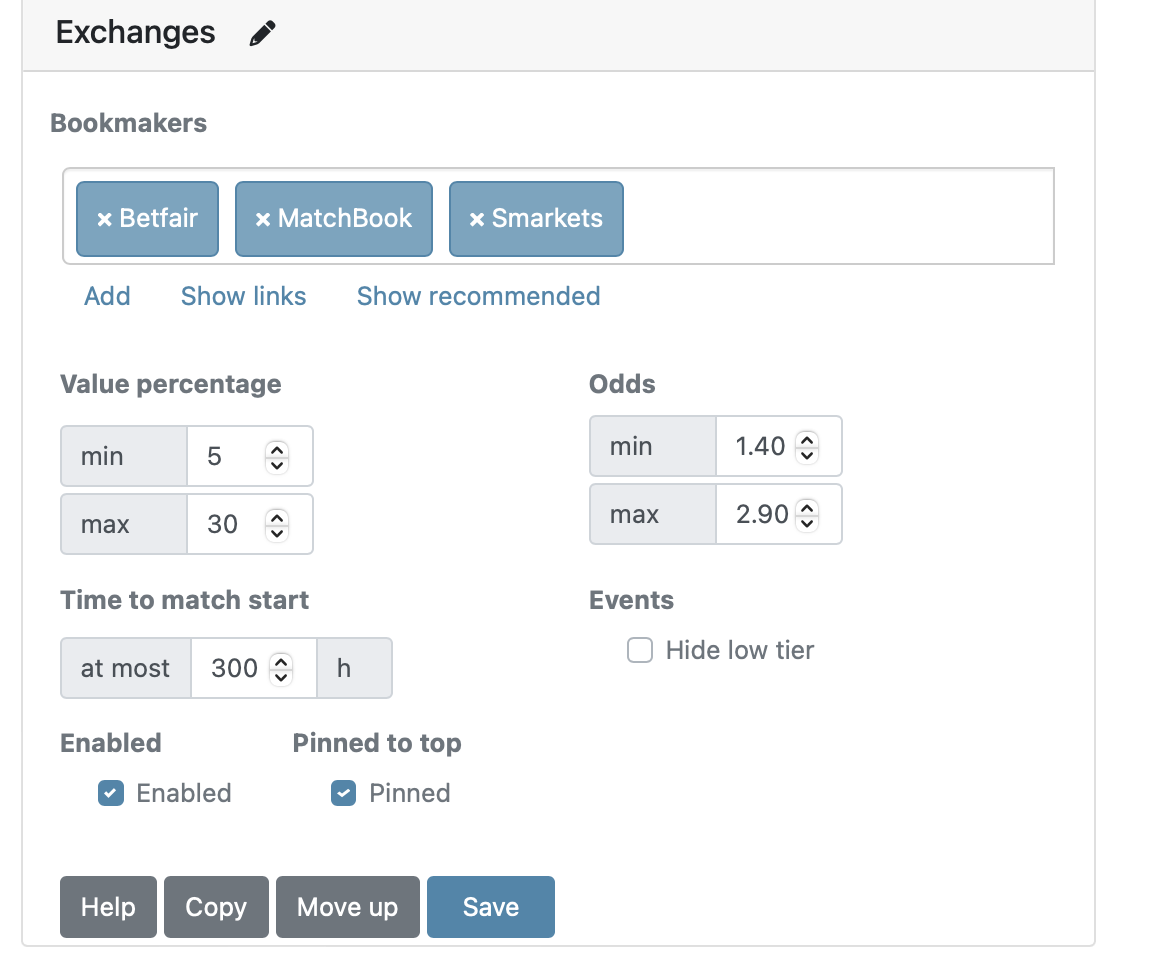 Any guidance/tips greatly appreciated