Hello guys share your experience of last week and this week.
Really a poor value bet.
I had a really good week last week. And especially this weekend was super good.
Friday I got 74 bets in. Saturday 114 and sunday 96.
All days ended in the green for me.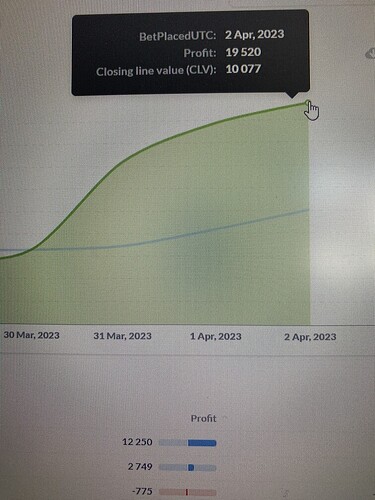 Damn. Bad luck I guess. How many bets did you place during that period?
You're still outperforming your CLV though (when looking at all your bets):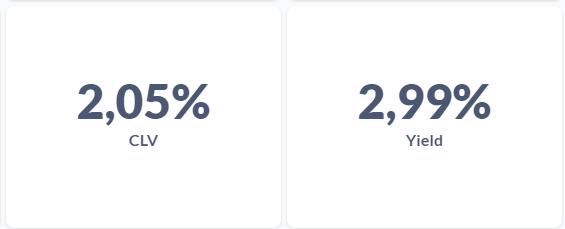 So just update your bankroll and keep hammering away I guess? I'm still waiting for my big drop. This time I hope that variance don't even things out for me.
Yes.
This is my first drop since start.
This is the first time I experienced really bad.
It's almost 2 months and I didn't have a drop like that.
But I'm still on good position.
Still losing money.
It's over $1100 loss in April.
It's only me or other people also losing
Their money?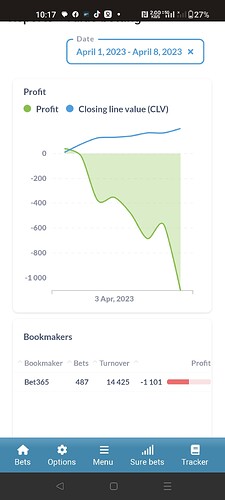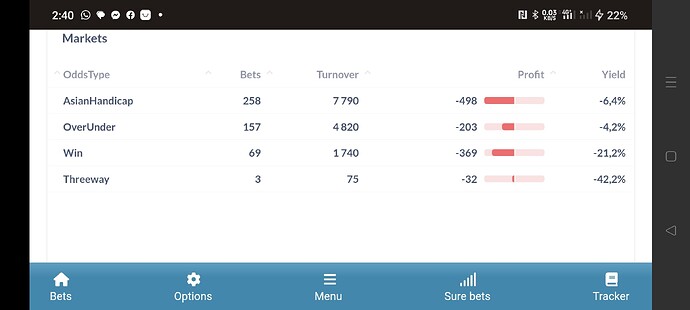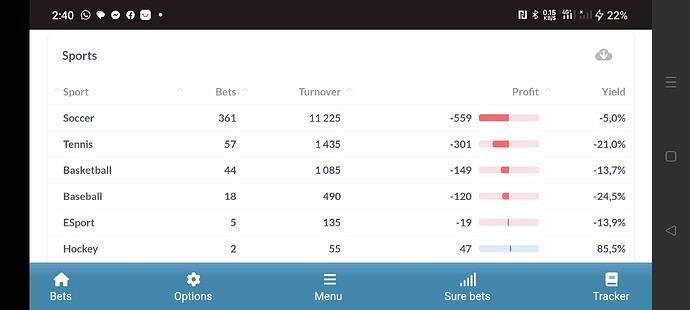 How are your monthly results?
You must have such bad luck because the last fee days has been crazy good for me. (Currency SEK).
Hope things turn around for you really soon m8!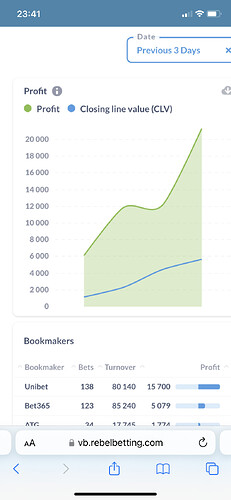 Which sports,Market & filter do you place bet on ?
Amazing that you have over 15k profit on Unibet. They usually limit after a few k.
I find those results a little unusual too…Ive not come across anyone doing so remarkably well on all fronts. I m barely holding my level with Value Betting and gubbed to death everywhere…particularly with Unibet and its other group members…I can barely get a couple of quid on! They came down on me after just winning a few hundred pounds.
But good luck to the Swedish Punter! They obviously have "the midas touch"
Iam wondering if the 2 users -Adorableaaroo and The-Swedish -punter are actually real users…their stories are polar opposites and both extreme :)…but they serve as an example of what to expect from value betting ie variance!
LOL yeah, my yield is -10% on unibet in the last few days, I think he drank the luck potion or something. Kinda unbelievable
I do think that it is based on a university project, so most likely it is multi account.
I'm betting for real with real money. I also post my stats every week in videos here in the forum.
I have been on a tear on Unibet and really hope that they don´t limit me anytime soon. Can me having that account for many years prior to valuebetting have anything to do in them not flagging me yet?
I don´t know myself. Just hope they keep ignoring me and my luck keeps up!