Hi All,
New user here currenlty on a trial. I have just passed the 1000 bet mark today which is supposed to be a decent number of bets to give you an indication of how things are going.
Not gonna lie, I'm disappointed. I have geberated over £1000 in EV and at one point a week ago was over £1000 in profit. I knew this was over achieving and expected a regression to the EV?? This has just been loss after loss after loss. I'm now almost £200 down.
Now I know this is early as you ideally want several thousand bets in, my issue is the time it has taken to place all the bets, also a lot of my edges are over 4-5% which worries me even more. I would love to see how these bets faired to the closing lines and to see how much (if any) value I was achieving?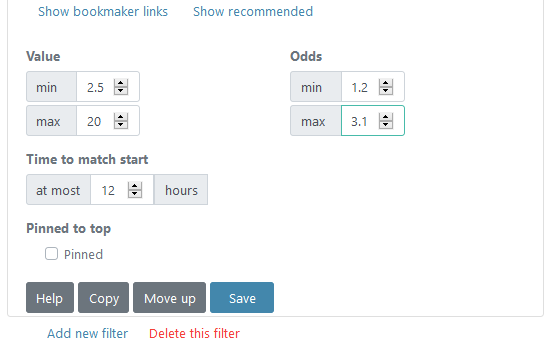 Anyway, I'm undecided as to carrying on or not? I have attached the settings and profits figures to this post. Any feedback would be appreciated.
J