Hi everybody, English its not my native language but I"ll try to explain myself. I just started using ValueBet one week ago and so far the results are good, I have a ROI of 23.16% and yield 30.42%, but I got stucked in the last three days.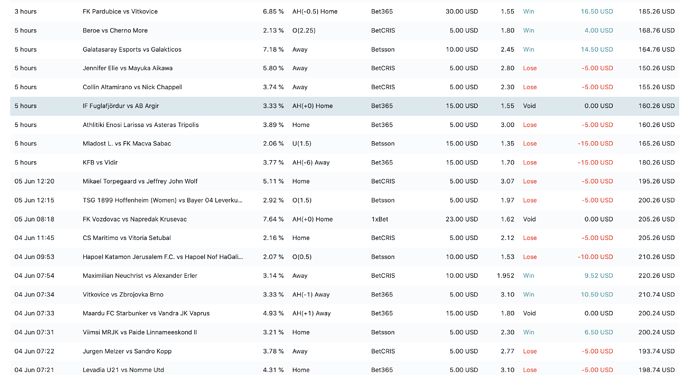 It started on June 4th, where I had 1.52 dollars as profit, next day I lost 10 dollars, and today I lost other 10 dollars. So I am taking a break in order to find the problem.
My settings:
Stake sizing 30%
Bank 800 dollars
Bookies Bet365, Betsson and BetCris
Value 2-10 % Odds 1.20-3.10
Time to start match below 12 hours
Think one reason could be that I started betting on Tennis, where I have 1% yield and I have chosen odds over 2.30, but I am new here so I ask for help!!! Thanks you!!!